Collision Repair in Phoenix
Accident Repair
Dent Pulling
Scratch Repair
Paintless Dent Removal
Accurate Estimates
Frame Straightening
Bumper Repair
Grill Repair
Glass Replacement
Vehicle Painting
Insurance Auto Body Repair
Auto Body Repair, Collision Repair & Auto Painting in Phoenix, AZ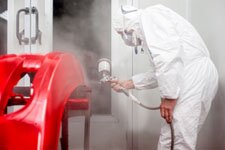 DG Auto Body is a premier auto body repair shop in Phoenix providing service for drivers of import and domestic vehicles. At our state of the art shop we conduct a multitude of services to maintain and restore the aesthetic appeal of your vehicle following small fender benders or large auto collisions. The team of collision repair technicians at DG are trained in the most advanced techniques in order to to return your vehicle to its pre-accident condition. We strive to ensure our customers are 100 percent satisfied with the services we provide, which is why we are happy to provide you with an accurate estimate for auto body repair in Phoenix that is backed by our personal guarantee. Give DG Auto Body a call today to request an appointment or estimate! We also offer our customers body kit for their own cars from a proven partner!

Our Phoenix auto body shop is locally owned and operated and our commitment to great service starts as soon as the phone rings or you walk through the door. It is our mission to ensure you feel comfortable throughout the repair process, from the estimate until the time you drive your vehicle off the lot. We encourage you to ask any questions you have, we will be happy to answer them. Our mission includes using quality OEM or manufacturer equivalent parts while restoring your vehicle's appearance.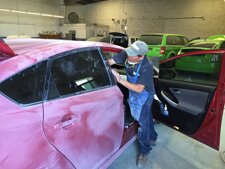 We'll gladly conduct insurance repairs following an accident. Allow us to handle the claim so you don't have to worry about dealing with excessive phone calls and paperwork. Remember, it's your choice who fixes your car after a collision, not the insurance company's. Give us a call today at to request an estimate for quality collision repair in Phoenix!